Drawing Chooser
The Drawing Chooser is the first screen to open after TouchDraw finishes launching and is the user interface for managing all drawings stored on the device. It is split into two views with the View List residing on the left and the File List residing on the right hand side. The Drawing Chooser will appear as shown below: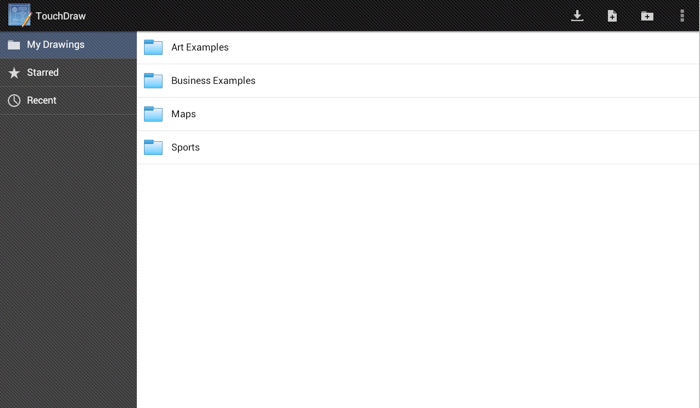 The Toolbar located at the top of the Drawing Chooser is used to create new drawings and can be put into Edit Mode to make changes to saved files. Use the View List to choose between viewing the files in a directory, recently edited documents, or starred/favorites. The File List shows all available folders and files within a chosen directory and is used to select a file for opening or editing.
Toolbar items at the top of the drawing chooser may reside in the Drawing Chooser Overflow Menu when the device is used in portrait mode.
---
Table of contents
---